This is the introduction for Kendrick Lamar's "The Heart Pt. 2". Here, Kendrick takes an interview clip in which photographer and New York based artist, Dash Snow, is asked what keeps him alive. Behind Dash's response we hear the beat slowly and softly build; the instrumentation is an extended version of The Roots "A Piece of Light". Immediately after Dash gives his somber answer, Kendrick Lamar starts his verse with a "thank you" for the honesty of Dash's words. Dash Snow died of a drug overdose in 2009.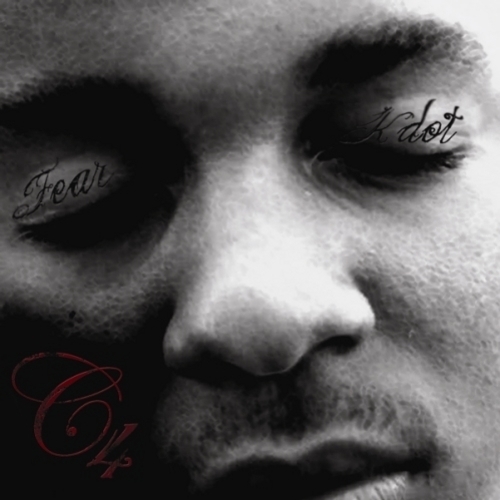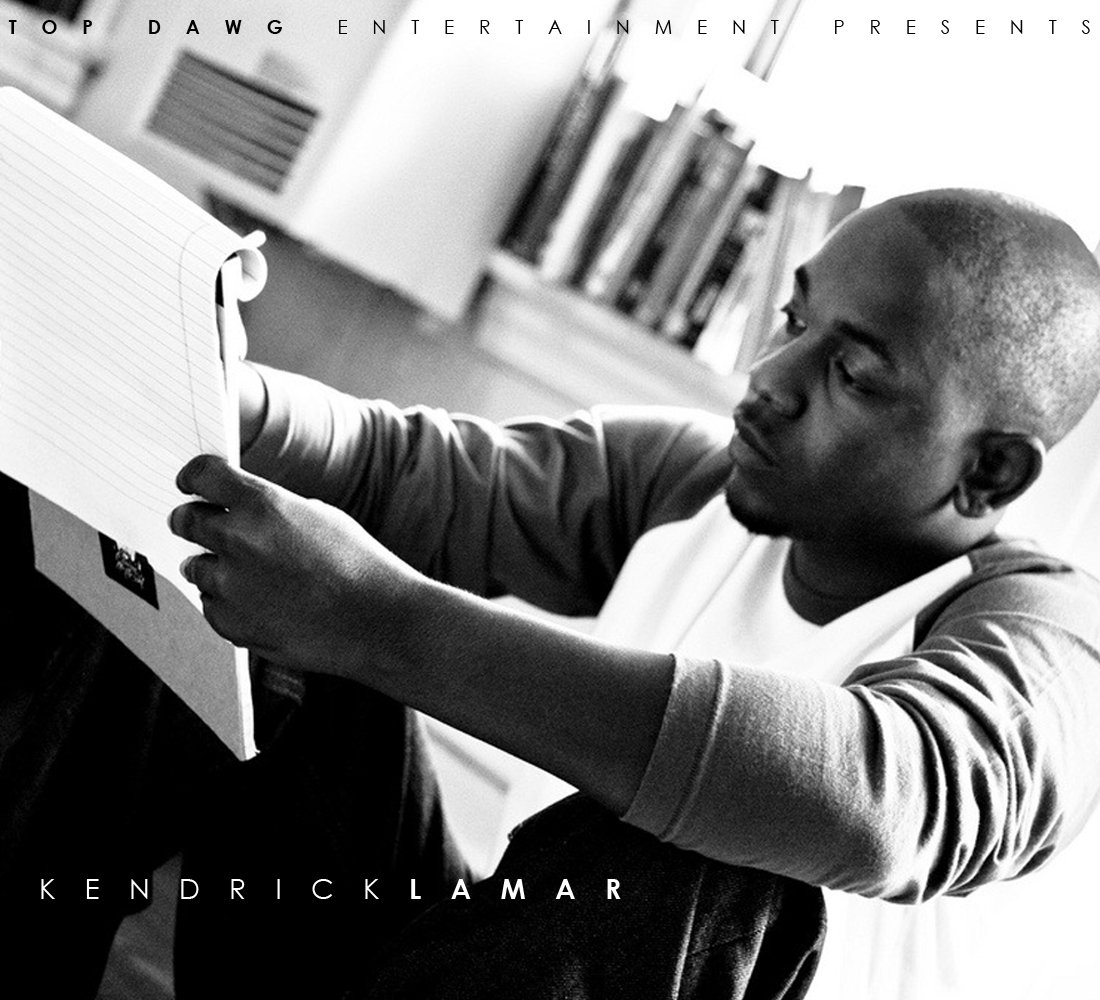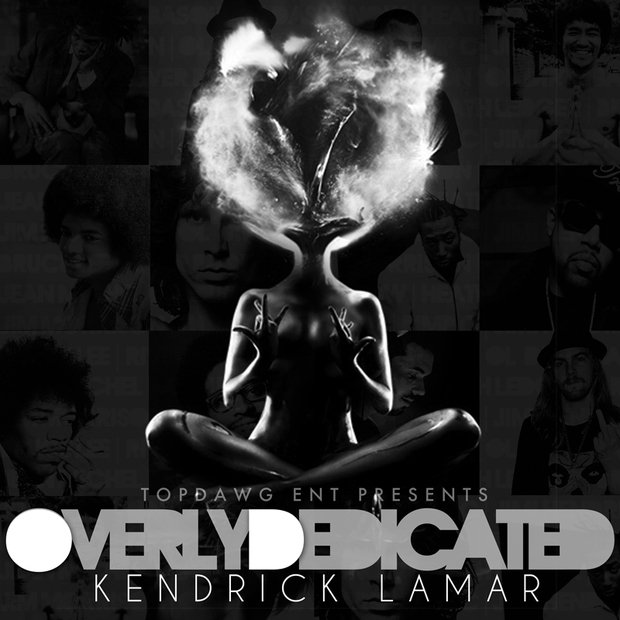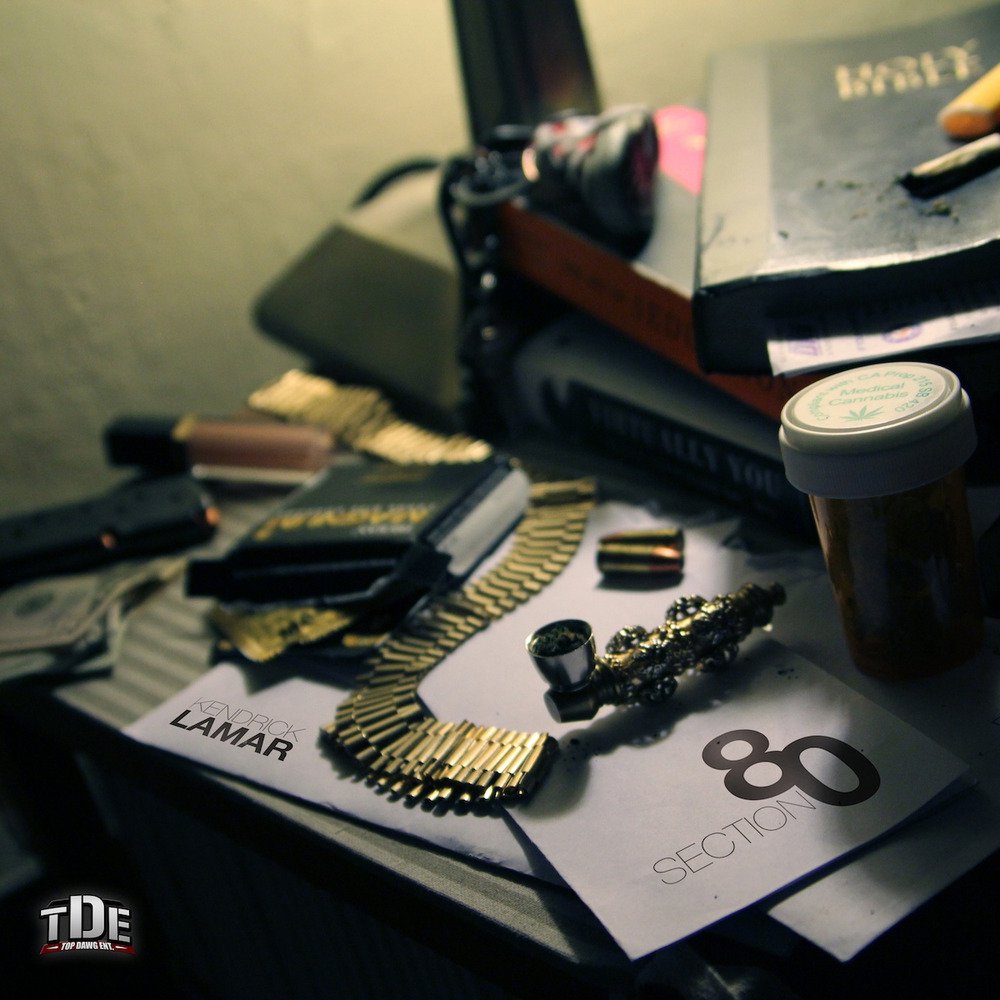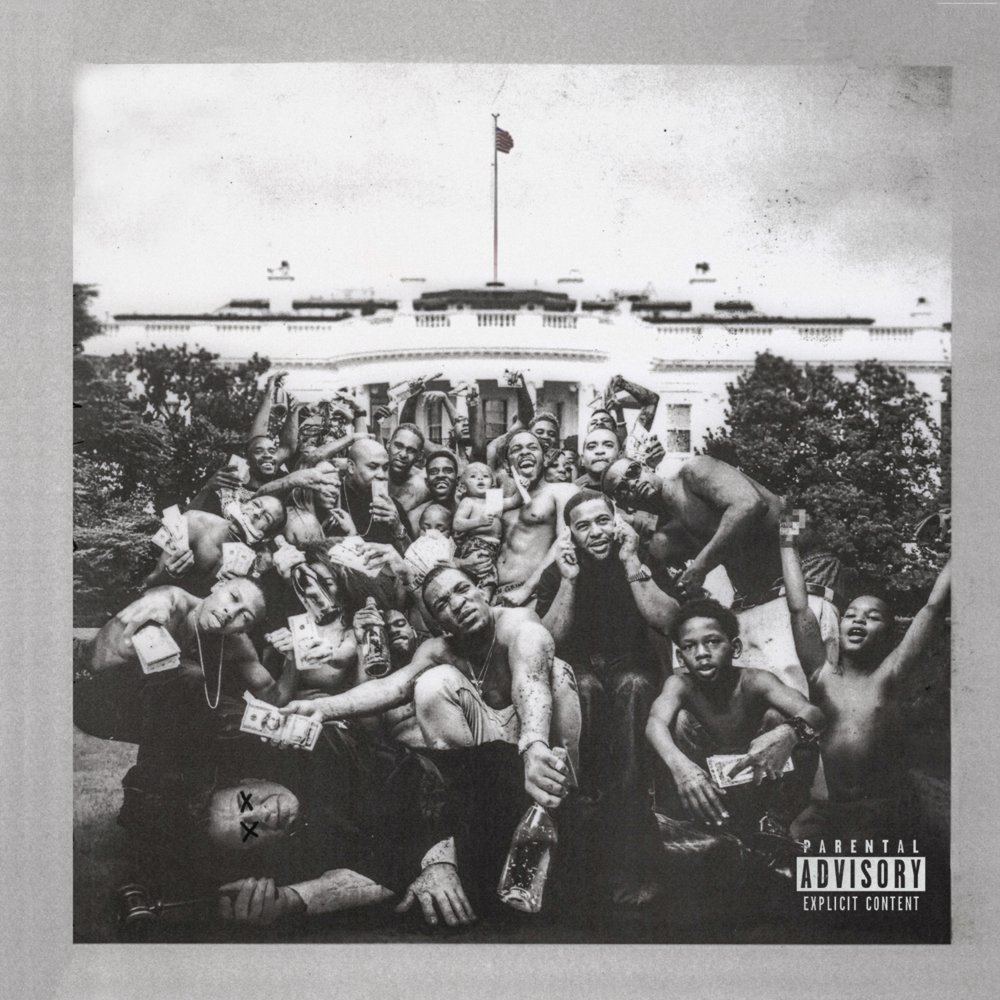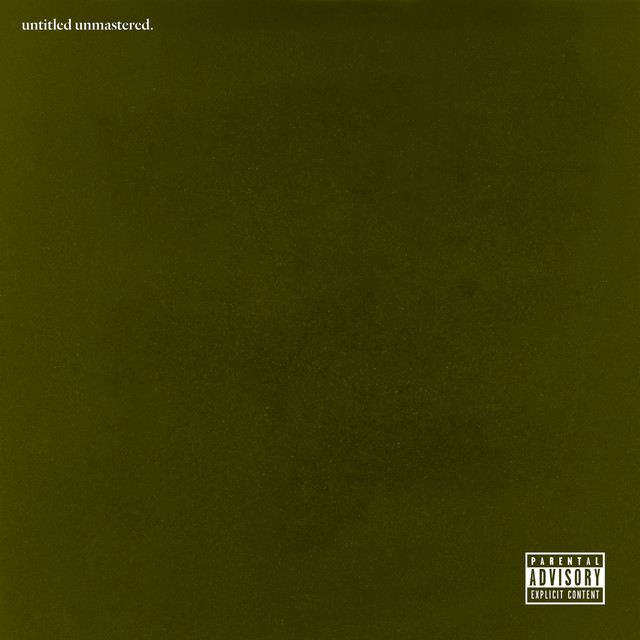 "The Heart Pt. 2" was released in 2010, appearing on Kendrick Lamar's fifth mixtape, O(verly) D(edicated), also known as "OD". Since that very moment, Kendrick Lamar has been my favorite rapper. Growing up in Los Angeles, I was an outsider when it came to my tastes in hip hop. I would listen to 92.3 The Beat, where the playlist was dominated by west coast g-funk and gangsta rap: Tupac, Dr. Dre, Snoop Dogg, DJ Quik, Warren G, Kurupt, Nate Dogg, Ice Cube. Everyone of these artists are great and have given us incredible music. But my ears craved all things east coast; A Tribe Called Quest, Wu-Tang Clan, Black Moon, The Fugees, Slum Village, The Roots, Mos Def & Talib Kweli, J Dilla, Common, Dipset, DMX, Nas, Biggie and every single Bad Boy Records artist. It was Tribe in particular who stole my heart. To put my affection and fanaticism for the Linden Boulevard Queens rap group in perspective, I had about a dozen friends call or text me the day Malik "Phifie Dawg" Taylor of A Tribe Called Quest died. Anyone who is close to me knows what Tribe has meant for my life. They grew my love for hip hop and to them I am forever grateful.
Not having an LA artist to call my own was tough. I love hip hop and I love my city, but no one's story spoke to me. I wanted a voice of my generation from my area. Then in 2010, while a freshman at the University of California Berkeley, friends of mine kept suggesting I listen to this rapper who went by K.Dot. I was a stereotypical backpack hip hop fan straight out of the movie Brown Sugar, I wanted to save hip hop. If the artist wasn't from the golden era of the 90's, I didn't want to listen. But everyone I knew and trusted insisted that this guy named Kendrick was my vibe. I finally acquiesced and downloaded O(verly) D(edicated) and never looked back.
On the night of March 23rd, Kendrick Lamar released "The Heart Pt. 4", a new edition to a series of songs he's been doing since 2010. The song comprises of 3 different beats and varies from "introspective" Kendrick, "diss track" Kendrick, to "spazz out" Kendrick, accompanied by all his different voices; just like a true Gemini. At the end of the track, Lamar warns every other rapper that they have until April 7th to get ready. Right there we have an album date.
Fast forward to March 30th, exactly one week after the surprise release of "The Heart Pt. 4", Kendrick releases a video for a track called "Humble". I was driving to Sacramento to speak at an elementary school when the video was released. I spent 30 minutes of that drive not paying much attention to the Golden State 5 Freeway, but watching the video over and over again. It was perfect. "Humble" is Kendrick in ultimate flex mode. He takes fellow rapper Big Sean's own ad-lib to eviscerate him and tells us that the song he released the previous week ("The Heart Pt. 4") was simply his left stroke, a warm up, that went viral. The internet lost its collective mind. "Humble" generated half a million views in about 90 minutes. Between YouTube, Facebook, Twitter, Instagram, SnapChat, we were salivating for this album.
The night of April 5th, I tweet:
So here we are, Kendrick Lamar Day. We have been gifted with Damn. on this beautiful day of April 14th 2017. I have already played this album 5 times and will surely need a couple of months to absorb and dissect all its gems before I even attempt to write about this masterpiece. In celebration of the release of Damn., let's countdown some of K.Dot's best songs. Disclaimer, not all of these are my favorite, or necessarily his best. I used a criteria of content, significance, mainstream popularity, cultural relevancy, and listener digestibility.
5) Bitch, Don't Kill My Vibe
A radio favorite from his major label debut and certified classic Good Kid, M.A.A.D. City, the hook is Kendrick grappling with this new level of attention. Kendrick feels the expectations and energies of those around him shifting. He needs people to know that he isn't their messiah and does not want to be idolized, but is simply a sinning man who needs his alone time. The ability to tap into his truest internal emotions is something he holds dearly and does not want it to fade away. He refuses to play a role, chasing a false image in order to reach commercial appeal. Kendrick powerfully declares, "I'ma break out, and then hide every lock, I'ma break out, and then hide every lock". Lamar lets us know early on in his super-stardom that he will not compromise or be pigeonholed into the industry's idea of what he's suppose to be as a rapper.
4) Poetic Justice
Another single from Good Kid, M.A.A.D City, "Poetic Justice" features a rare collaboration between sometimes rivals, sometimes peers, Kendrick and Drake. The song was inspired by the John Singleton directed film, Poetic Justice, starring Janet Jackson and Tupac. Janet's intimate and sultry "Anytime, Anyplace" is used as a sample. "Poetic Justice" mirrors a spoken word piece in that it's detailed, compassionate, yet urgent. Kendrick's edifying words are used to tell this woman just how worthy she is. He understands the power of truth and empathy held in his pen.
The significance of this song is deeper than its radio appeal. Released in the middle of 2015 post-Ferguson uprising, the song became the unifying and uplifting chant for Black Lives Matter protests across the country. Over Jazz and Funk beats, Kendrick is battling his inner-demons on To Pimp a Butterfly. Ending a majority of the songs with the line, "I remembered you was conflicted, misusing your influence". Kendrick is fighting a spiritual battle between pursing his career, and wanting to do more while keeping his sanity. More acclaim, more money, yet none of those material comforts can ward off the depression and pain he feels watching the struggles of his people.
It was fitting that as weary protestors took to the streets in solidarity with victims and their families to demand justice for the killing of black bodies at the hands of public servants, the words "we gon' be alright!" became the rallying cry. Amongst the militarized police tactics used against the bodies of peaceful protesters; violent arrests, painful tear gas, dehumanizing speech and treatment, Kendrick's "Alright" offered a bit of hope and strength for the freedom fighters.
Section. 80 is centered around the damage done to the babies of the Ronald Reagan Era. "A.D.H.D." in particular focuses on the self-medication these youth have been conditioned to rely on. How do you relieve yourself of the pains of systematic oppression that plague your community? Resources are either inadequate or non-existent, you're painted as nothing more than a problem, you're met with daily trauma as the people in power feel they must institutionally "fix" you. Eventually you are left feeling emotionally and physically empty. So you engage in any behavior that reminds you that you're alive; the distractions are numerous, the solutions aren't available, you can't focus. Everything you crave are a means to detract and distract from the problems that leave you feeling hopeless.
"The Heart Pt 2". is Kendrick's most emotionally raw recording and my personal favorite. He seemingly raps the 5 minute track in one breath. It literally ends with him gasping for air as he urgently and emphatically chokes out his final verse. Touching on an array of topics ranging from his impending career ascent, the fear in recognizing there's no limit on how great he can be, survivor's remorse, and his desire to stay connected to those in the struggle; he understands that people are facing very real life and death decisions everyday. "The Heart Pt 2." is Kendrick passionately prophesying that his artistry is not only going to change rap, but change the world around him. He told us seven years ago that he will not be influenced or swayed by the powers that be: "I pray these bars get farther than Compton, and if our record never break, I still won't break my promise, I promise to keep it honest". You have more than kept your promise, Kenny.
Honorable Mention: Rigamortis
"Rigamortis" is what I call quintessential "spazz-out" Kendrick. "Spazz-out" Kendrick transcends into this intentional yet chaotic stream of conscious rapping style. His wordplay, metaphors, entendres, and punch lines hit like a flurry of sharp jabs, hooks and uppercuts. Absent of a chorus, Kendrick increases the speed of his verbal assault as each verse progresses. You wonder where he gets the lung power to execute this piece as he rarely takes a breathe. All the while, the improvisational jazz instrumentation grows its pace like a freight train with no intention of stopping. The listener's adrenaline and pulse increase with the track as Kendrick Lamar warns them that their favorite rapper will have an ill awaited fate if they dare to duel. The songs title comes from the Latin term Rigor Mortis, meaning "stiffness of death"; a condition that occurs a few hours after death when chemicals are depleted from muscle fibers. By the end of the song, Kendrick has in fact demolished everything in his path and respectfully ends with "amen". The New Orleans style funeral procession jazz horns in the background are perfectly fitting.
Sleeper: Momma
"Momma" is my favorite song on To Pimp a Butterfly. Following the theme of the album, Kendrick continues to confront the source of imbalance in his life repeating to himself, "I remembered you was conflicted, misusing your influence, sometimes I did the same, abusing my power, full of resentment, resentment that turned into a deep depression". The forthright Gemini has a man in the mirror moment acknowledging that all of his talent, success and achievements still don't match the securities of his upbringing which bring him ultimate peace. While Kendrick theorizes and self-analyzes, he goes through a checklist of all the things he knows, only to circle back and realize he knows nothing. It's not until he returns home to God, his city, his family, his people, that he sees real truth.