2017, the year that made us so accustomed to made for TV news stories that when Elon Musk randomly shot a "rocket" into the sky, many assumed it was either a UFO or North Korea, because both were equally plausible. Fast forward four days into 2018, Northern Californian residents felt their homes shake. Yet, instead of assuming a natural phenomenon like an earthquake, people reasonably believed 45 pressed the button. What a time to be alive.
While news stories paralleling episodes of Black Mirror have become normalized, several times over the past year I'd scroll through my timeline, stop and re-read a headline to make sure to I read it correctly. So to celebrate the beginning of 2018, here are some of the wildest headlines from the past year.
"Sword fight breaks out outside Bronx apartment building"-New York Post
The Bronx is known for a lot of cool things, the birth of hip-hop, rapper KRS-One, The Boogie Down Productions and their classic diss track "The Bridge Is Over", J-Lo, Fat Joe, Remy Ma, Cardi B, Desus Nice & The Kid Mero of The Bodega Boys, even Ralph Lauren & Calvin Klein. Thankfully, we can now add sword fights to that prominent list.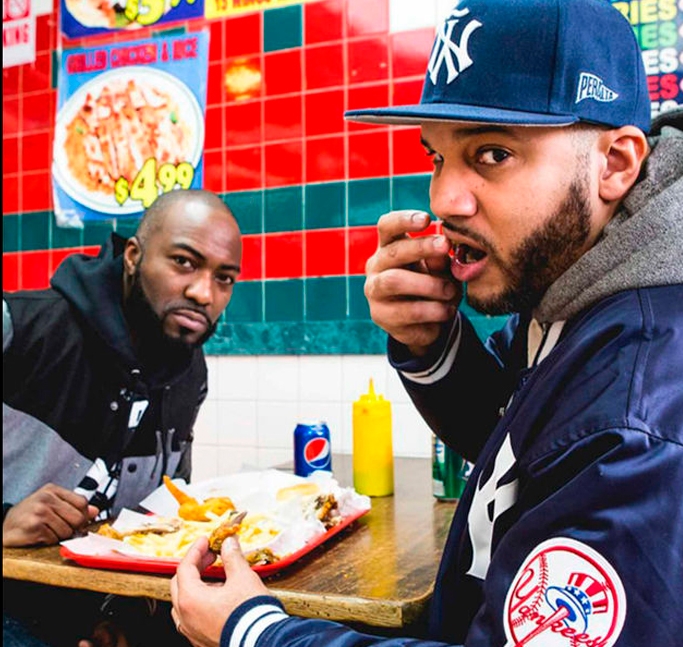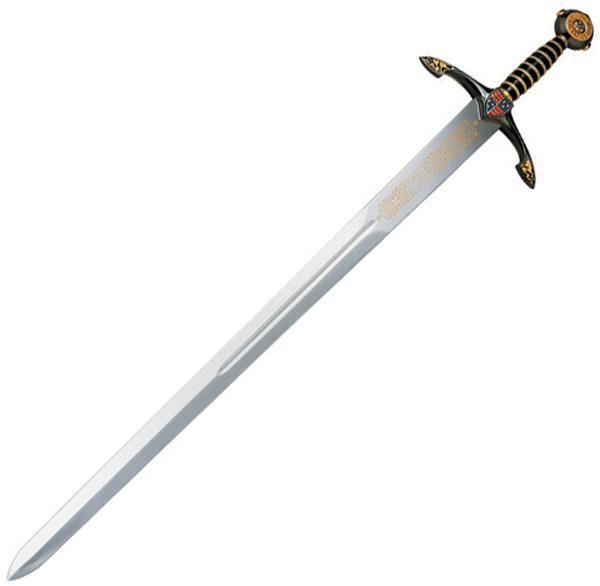 It has long been said that temperatures and attitudes flare in the heat of New York summers. But I want to know just how irritated you have to be to unleash a sword on someone. This story is the quintessential urban version of Game of Thrones, or as Black Twitter calls it, #DemThrones. Full disclosure, I have never watched an episode; mainly because I value my time and don't particularly care for incest or poor hygiene. Although, if a Lin-Manuel Miranda produced musical reboot called "Dem Thrones" took place in the Bronx and had people dueling over rap verses, gentrification and whose Bodega is better, I would be all in.
Several questions about this particular incident come to mind. One, what was the disagreement over? Two, why do people buy swords? Three, how hot was it that day? Four, why didn't this footage end up on Black Twitter or WorldStar HipHop? Five, was the person with the sword black? And If so, I truly did not know black people were into swords.
My favorite part of the article: "It's not clear why he was there, as there was no police report made of the brief encounter".
A fight between one man wielding a heavy metal rod and the other a samurai sword, but there isn't a police report? How? Police have filed reports for jaywalking.
"A repairman got stuck behind an ATM and ended up slipping "help me" notes through the receipt slot"-CNN
The visual of a grown man getting caught inside of an ATM will never not be funny. My initial thoughts: "Oh my gosh, how big is the inside of an ATM? Wait, how small is this man to be able to fit inside of an ATM?". I'm 6'2 and slightly claustrophobic, so I surely would have passed out and seen my last days in that machine; which isn't a bad way to go. Remember when rapper 2 Chainz said, "When I die, bury me inside a Louis (Vuitton) store? I'm pretty sure this is the same thing.
Next, I visualize the patron's face when instead of they receiving their bank balance, they received a handwritten S.O.S. note. That is terrifying. A talking ATM Transformer? 2017 already showed us that robot citizens like Sophia are plotting to kill us all.
Immediately, I would have ran away like a smart black person does in the first scene of a horror film. My other reaction would have been to storm inside the bank and express to the manager how attacked I felt that my low millennial funds warranted a "help me" note . Am I the only one who presses "no receipt" to avoid seeing the truth?
"NASA promises there aren't any child slaves on Mars"-CNET
NASA is an important agency of the U.S. government. And although I'm not to privy the ins and outs of its daily workings, I can almost guarantee you that it had way more important space work that supersedes making official announcements denying an interplanetary slave trade on mars. I am a proud conspiracy theorist. I mean the more ridiculous, the better. But, I'm also practical. Have you ever met a child? They have to eat, use the restroom, play games on your phone; a lot of work. And while I don't know much about space (I've never seen a single Star Wars), I did watch Hidden Figures and Chris Pine in Star Trek, I know that getting to space is hard. Not to mention, we all regrettably saw The Martian. And if that movie didn't do anything else (which it didn't), it proved that living on Mars is also really hard. Adding the responsibility of raising kidnapped and smuggled children simply doesn't make sense. I'm tired just thinking of the logistics to make this happen. Not practical for real life, but the perfect plot for the next installment of Guardians of The Galaxy.
"Kansas woman tries to kill bug with a lighter and ends up setting her apartment on fire"- Washington Post
I'm laughing out loud at this article because this is completely something I would do. I hate bugs. In fact, the only reason I plan on getting married is so that my husband can kill bugs for me. What makes this article even better, is the look on the woman's face. She isn't embarrassed or ashamed in the slightest bit. Her face screams, "I did what I had to do. And I'd do it again." More power to her.
"Florida police warn people not to shoot their guns at Hurricane Irma"-People
Obligatory, apropos, on brand, however you want to call it, this headline is so Florida that the joke writes itself. I'm not sure why residents thought shooting a gun at a hurricane would accomplish anything. It sounds quite dangerous actually. But the image of a bunch of angry Floridians screaming at a storm like Lieutenant Dan screaming at God in Forrest Gump is hilarious.
"Truck full of eels overturns in Oregon, sliming Sedan"- The Oregonian
Another very on brand news article. When I think of Oregon, I think of trees and water and nature. So a truck full of eels makes sense. Does insurance cover this? I would have been so pissed if I was driving behind this car and ran over a bunch of eels.
The past twelve months have literally been a Shonda Rhymes production. Or that weird final culmination of Lost which still no one understands. Here's to a prosperous 2018!